Retailer
As retailer you want to offer service to customers. Being able to hand in e-waste is also part of this. The OPEN Foundation collects the e-waste. You will receive a compensation and can be sure that the e-waste is recycled properly.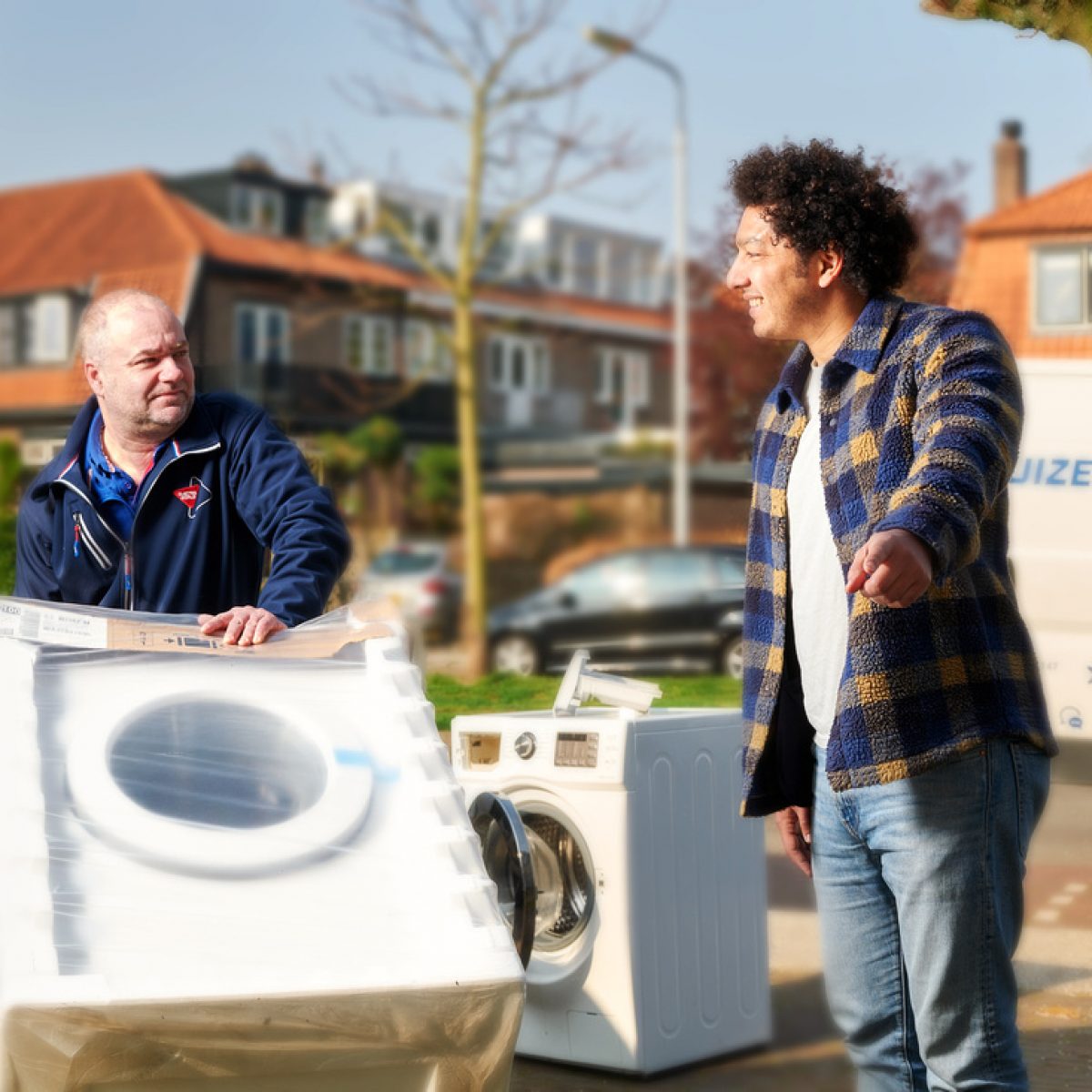 I would like to know more
I would like to join the OPEN Foundation, how do I do that?

Welcome! You can sign up through our portal MyOpen. A button is located at the top right of this site. If you have any questions, please feel free to contact us.

What are my obligations as a physical and/or online store?

Every store has the following legal obligations:

Physical stores

If your customer buys an electrical appliance or energy-efficient lamp, you are required to take in a similar product. This is called the "old-for-new" rule. This obligation applies to both physical stores and online stores.

Your store is obliged to clearly communicate the 'old-for-new' regulation to the customers. We help our collection partners with this by providing a free vignette, which can be downloaded from MyOPEN.

If your store has a sales area for electrical appliances of more than 400m2, you are obliged to accept all discarded small electrical appliances, even if your customer does not make a purchase. A small appliance will fit in a normal shopping bag.

Online stores

If your customer buys an electrical appliance or energy-efficient lamp, you are required to take a similar product. This is called the 'old-for-new' rule.

Your store is required to clearly communicate the 'old-for-new' regulation to your customers before completing the payment process on the website

Is my shop a Wecycle collection point?

We work together with 13,000 collection points. Shops that collect appliances and light bulbs without the customer having to make a purchase are listed on the WecycleZoeker.

How much is the compensation of cost for returned electrical appliances?

We offer recycling shops a compensation of cost (excl. VAT) based on the quantity/type of appliances offered:

Large white goods appliances and cooling/freezing appliances
€6 per appliance
Small Electrical and ICT Devices
€2 per full box
€1 per other device that does not fit in the box for small electrical and ICT devices
CRT TVs and monitors
€4 per device
Flat screen televisions and monitors
€ 3 per device

Shops that provide electrical appliances sorted into five fractions (as specified above) on a large scale (in containers) from a distribution centre receive a cost compensation of EUR 140 per tonne.

We have discarded appliances, can I collect them and have them disposed by you?

Please contact the OPEN Foundation, Operations department, to discuss the possibilities.

How do I get a Jekko?

Do you want to deploy Jekkos? Nice to hear. We would like to ask you to order via the MyOPEN-button. There you can also read the conditions. The most important condition is that Jekkos that are distributed randomly or door-to-door are not free of charge.

How does the export refund scheme work?

In case customers of Dutch producers and importers that are members of OPEN buy EEE and subsequently export such EEE, while a waste-management fee on this EEE has been or is being paid to OPEN through the Dutch producer/importer, this situation refers to an unjustified levy. This EEE will most likely not end up in the waste phase in the Netherlands after the end of its life cycle. As a result, no costs are incurred for collection and appropriate processing. In that case, a partial refund of the waste-management levy (export refund) may be made.

Qualifying manufacturers can apply for the Export Refund Scheme at any time of the year. The Export Refund Scheme can be used to declare, every six months, the EEE effectively exported during the previous six months. For more information on the Export Refund Scheme click here. Make sure that you meet the conditions. For the Control Protocol click here. You can register with the Producers Services department via e-mail.

I receive mail from Afvalbeheerstuctuur AEEA B.V.(AEEA B.V.). Is that you?

Yes, for the contracting of the waste management structure at Stichting OPEN has established a purchasing organization called Waste Management Structure WEEE B.V. (AEEA B.V.). AEEA B.V. is a 100% subsidiary of Stichting OPEN and takes care of the contracting and invoicing.