Installer
As an installer / dismantling company, you will want all old lamps, luminaires and other discarded appliances to be properly disposed of. Not just for the environment, but also because your customers will expect this. You can easily arrange this through the OPEN Foundation, and the appliances will be recycled responsibly.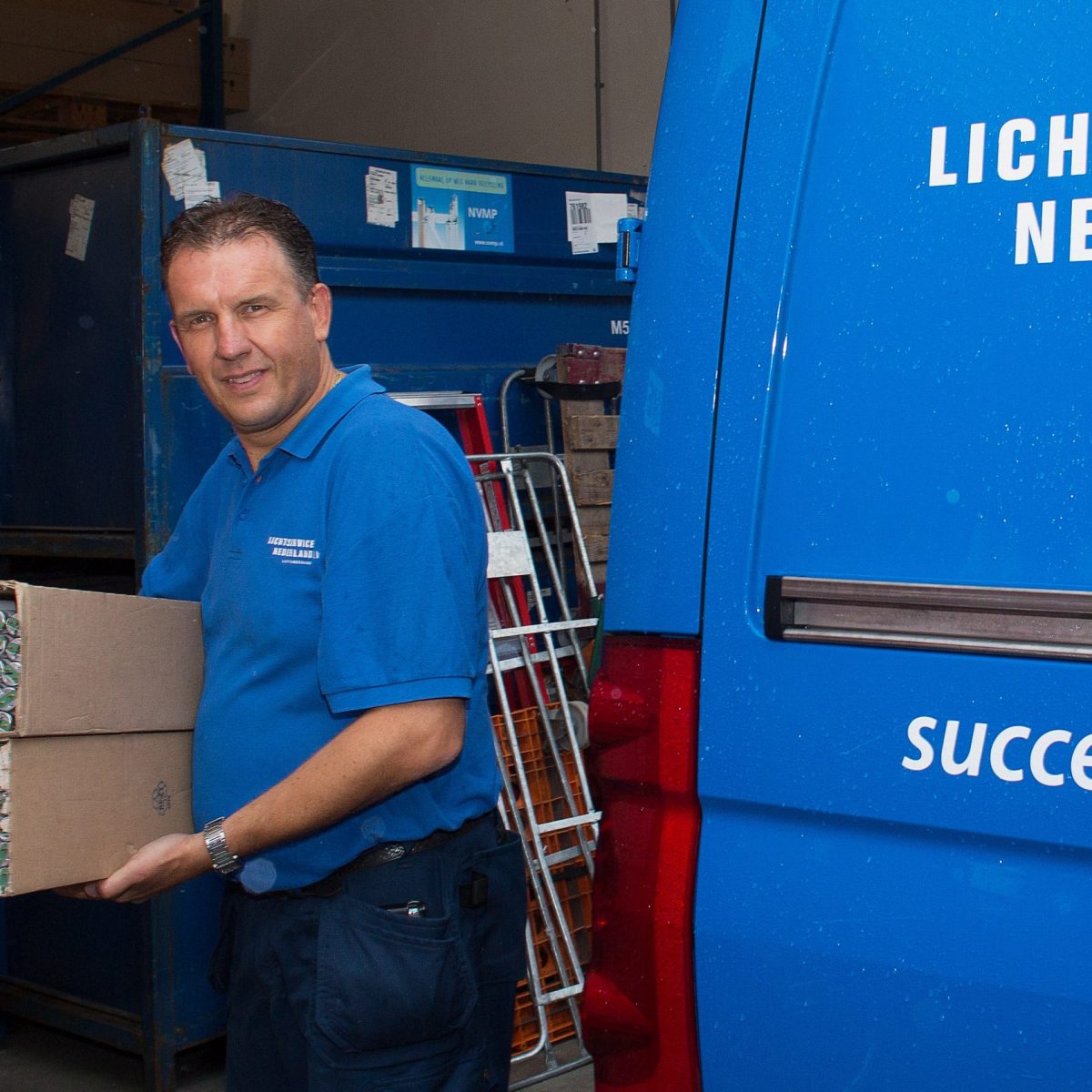 I would like to know more
Can I also offer solar panels?

Since March 1, 2021, all producers and importers of solar panels are required to join the OPEN foundation. The OPEN foundation takes care of the collection and recycling of solar panels and all activities that go with it. If you are an installer or dismantling company and want to offer solar panels for recycling, you can register via the MyOPEN button on the homepage of this site.

Can I return small quantities of waste appliances?

For small quantities, there are two options:

Wholesale

Wecycle collection bins are located at 100 (technical) wholesalers for small quantities of discarded small electrical appliances and energy-efficient light bulbs. Luminaires can be handed in free of charge when purchasing a new product. You can find the nearest drop-off point on the WecycleFinder.

Your own municipality

In many municipalities, you can dispose of up to seven packages at a time free of charge at the recycling centre.

Can I receive collection equipment at a project site?

We can be of service to you at a project location where many lamps and/or luminaires are released in a short period of time. We would like to ask you to register first via the MyOPEN button at the top right of this website. Once you have done this, you can request collection resources that match the nature and scope of the project. We will then contact you to make an appointment. There is always a minimum amount you can apply for at a time. We would like to ask you to keep details of dimensions/numbers of fixtures ready. The removal and recycling by us is free of charge.

If you have smaller quantities of e-waste please see the question and answer below.

How can I dispose of large quantities of discarded appliances?

If you have larger quantities of lamps and/or luminaires, we provide two options:

Distribution centre
Is your installation company part of a chain with its own distribution centre? Then you can hand in discarded lamps and luminaires through your own return logistics. We will collect them from the distribution centre.

Directly
Under the following conditions, we collect e-waste directly from you:
At least 300 pieces of discarded energy-saving lamps per year
Registration with the Chamber of Commerce
Established in the Netherlands
All collected e-waste must originate from the Dutch market

We have discarded appliances, can I collect them and have them disposed by you?

Please contact the OPEN Foundation, Operations department, to discuss the possibilities.

I would like to join the OPEN Foundation, how do I do that?

Welcome! You can sign up through our portal MyOpen. A button is located at the top right of this site. If you have any questions, please feel free to contact us.