About us
The Organisation for Producer Responsibility for E-waste Netherlands (OPEN) implements the legal producer responsibility for e-waste on behalf of all producers of electrical appliances in the Netherlands.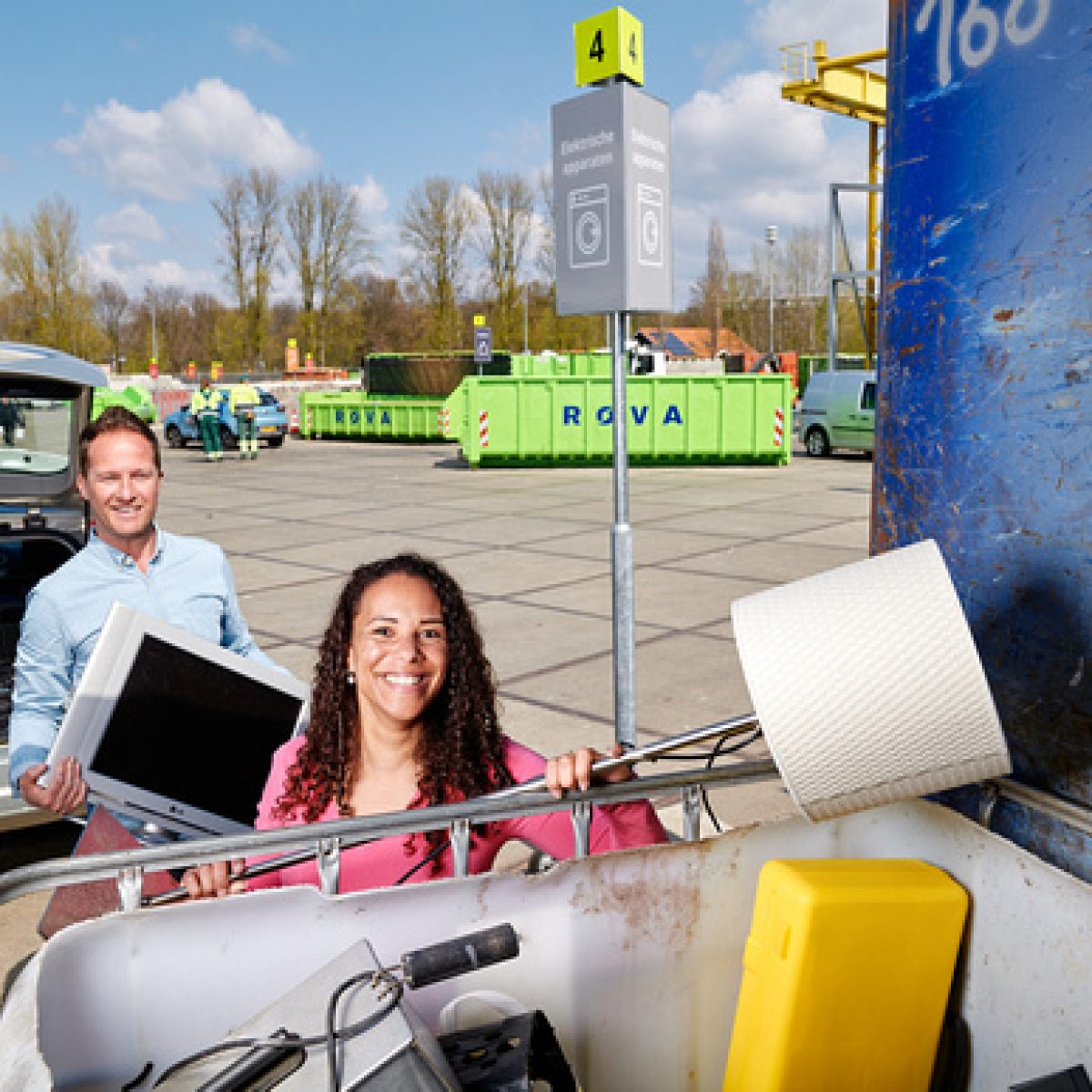 Who we are
A considerable additional effort is needed to reach the collection target of 65% of all appliances. Since 1 March 2021, the OPEN Foundation is therefore responsible for the collection and recycling of all e-waste in the Netherlands on behalf of all producers of electrical appliances. Together with partners we are joining forces to collect at least two-thirds of all e-waste.
Under the flag of Wecycle, the OPEN Foundation keeps running campaigns to encourage consumers and companies to separate and hand in e-waste and energy efficient lighting at one of the 13,000 Wecycle collection points.
Collect
A major effort is still needed to achieve an even higher collection. Only in this way we can reclaim as many raw materials as possible and save as much CO2 as possible. In short: we make recycling smart and accessible with a network of 13,000 collection points.
Recycle
In recent years we have succeeded in significantly improving the collection and recycling of e-waste. It is now time for the next step. Jobs, opportunities and a route to new raw materials are key words.
Educate
We run our Wecycle campaigns to stimulate the collection and recycling of e-waste. We do this by increasing the knowledge of the Dutch and strengthening their "recycle" self-confidence.
Report
Joining the OPEN Foundation must be done by the producer or importer who puts an appliance on the Dutch market for the first time. The OPEN Foundation -with all its partners- takes care of the collection and processing at the moment that appliances are discarded.
Partners
OPEN Foundation is there for the producers and other partners in the e-waste chain. The interests of producers are brought in through the organizations listed below. In addition, we are affiliated with quite a few organizations in our sector.
Involved supporters
We are affiliated with
Contact us
Fill out the form to contact us