Municipality
As a municipality, you want the certainty that collected electrical appliances are properly recycled into new raw materials. We unburden your municipality with optimal collection and recycling of all e-waste.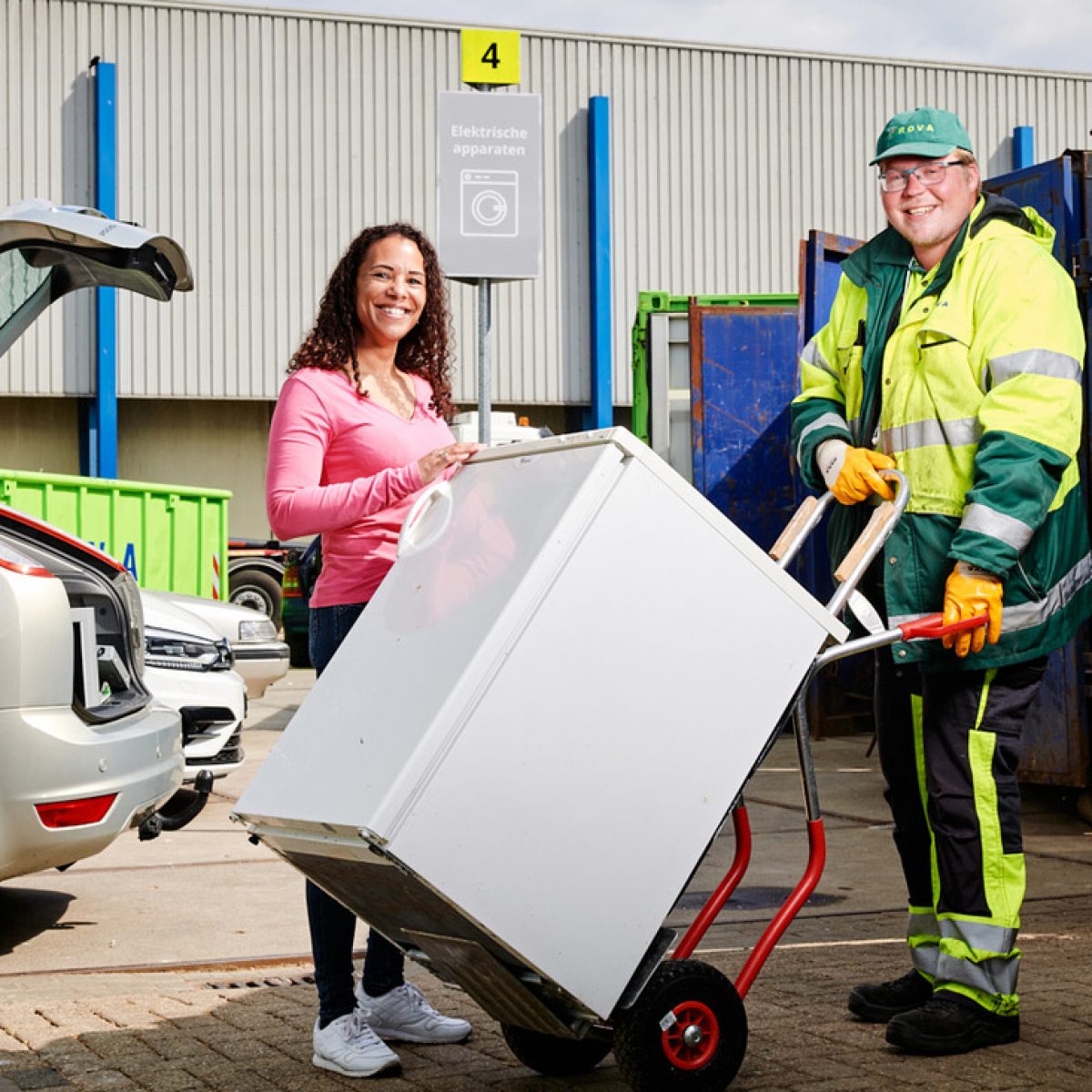 I would like to know more
Where do I see reporting on collection quantities and fees?

MyOPEN is our portal for our (municipal) partners. You'll see the login button at the top right of this site.

How can I apply SROI?

We support social return on investment (SROI) in various ways. In our Service Centers people with a distance to the labor market work. They sort and disassemble electrical appliances. We also work together with some 200 (municipal) recycling companies. These often employ people with a distance to the labor market. Is your municipality interested in social return and does it have sufficient scale in discarded appliances? Please contact us, we would like to discuss the possibilities with you.

Where can I find out more about education?

Hundreds of schools and BSOs receive our fun and educational teaching materials on e-waste each year. Schools and other interested parties can find more information at Wecycle.

How do I get a Jekko?

Do you want to deploy Jekkos? Nice to hear. We would like to ask you to order via the MyOPEN-button. There you can also read the conditions. The most important condition is that Jekkos that are distributed randomly or door-to-door are not free of charge.

Do you have solutions for public lighting?

Yes, to ensure that luminaires do not end up in the scrap yard, we offer several solutions. These are supported by a collection fee. Please contact us for this.

I receive mail from Afvalbeheerstuctuur AEEA B.V.(AEEA B.V.). Is that Stichting OPEN?

Yes, you are receiving mail from Afvalbeheerstructuur AEEA B.V. (AEEA B.V.), which is a 100% subsidiary of Stichting OPEN. AEEA B.V. is responsible for managing waste management structure contracting and invoicing on behalf of Stichting OPEN.