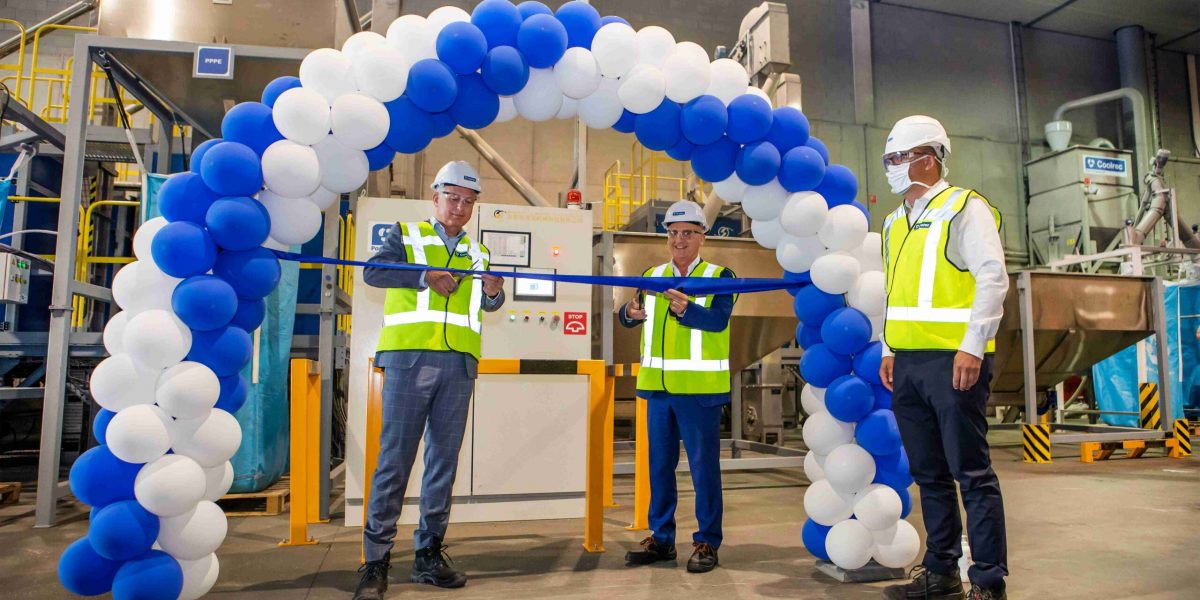 Coolrec, a subsidiary of Renewi and European market leader in WEEE recycling, has invested € 0.5 million in an electrostatic separator to generate more types of high-quality secondary raw materials. On 15 June 2021, Coolrec held a small ceremony at its site in Waalwijk at which customers, chain partners such as Stichting Organisatie Producentenverantwoordelijkheid E-waste Nederland (OPEN), the alderman of the municipality of Waalwijk and Renewi CEO Mr Otto de Bont, among others, were present to inaugurate the machine. The machine processes approximately 6,000 tonnes of mixed waste electrical appliances (WEEE) annually, converting them into ABS and HIPS plastic flakes with a purity of no less than 98%. The secondary raw materials are extremely well suited for the production of new products.
The European leader in WEEE recycling has built the machine in two stages; the first consists of a macro-purity separator to remove mixed waste streams, such as paper, wood fibres or pieces of rubber, from the plastic streams to be cleared out. The second process sorts plastics by type, based on the electromagnetic charge, to eventually produce different types of secondary raw materials (such as ABS and HIPS plastic flakes) for use in new products.
The new production line currently excels in the production of ABS and HIPS flakes with a purity of more than 98%. This performance makes the secondary granulates almost as good as primary raw materials, and enables Coolrec to further improve the sorting, processing and creation of high-quality recycled materials.
"With this new investment, Coolrec is positioning itself as one of the most sustainable WEEE recyclers in Europe," said Mr Dieter Avonds, Managing Director of Coolrec. "We continue to improve our production process of secondary raw materials and achieve material that can hardly be distinguished from new. Our ability to produce secondary raw materials with a purity level of 98% shows the plastics industry that the conditions are in place to make plastic products even better circular." Mr Jan Vlak, director of the OPEN Foundation is enthusiastic and says: "Through our producer system we ensure a continuous supply of discarded appliances for recycling. By optimising cooperation in the chain, we encourage new and innovative techniques to optimise the recovery of raw materials. Coolrec is taking a huge step here in making the e-waste sector circular." "Continuous research into new ways to reduce CO2 emissions and create higher quality secondary raw materials is part of our Renewi DNA," said Mr Otto de Bont, CEO of Renewi. "This investment is in line with Renewi's mission to recycle up to 75% of the waste we collect. We are pleased to see that Coolrec continues to be a leading light for the circular economy business."
---