New chairman of the OPEN Foundation Mr Steven van Eijck intends to speed up the circular ambitions
25 May 2021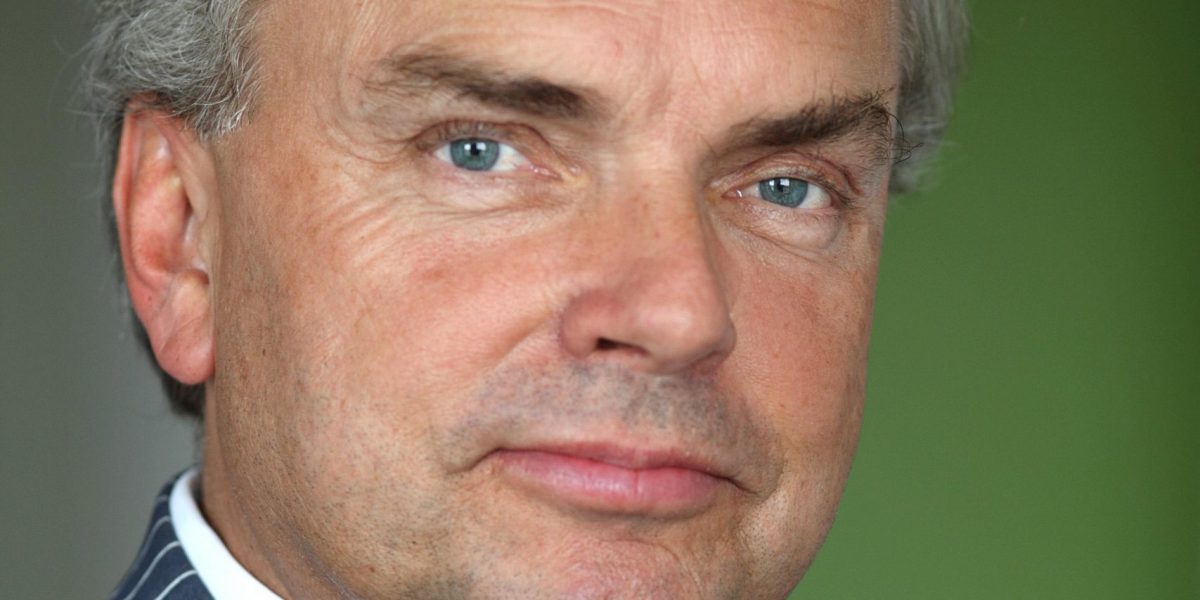 State Secretary for Infrastructure and Water Management Mrs Stientje van Veldhoven: "This committed director will be able to combat the growing generation of e-waste."
Mr Steven van Eijck has been the new chairman of the OPEN Foundation from 1 June 2021. The former state secretary has succeeded Mr Jan Kamminga. Since 1 March 2021, the OPEN Foundation (Producers Responsibility Organisation for E-waste in the Netherlands) performs the statutory responsibility for the collection of e-waste on behalf of all producers of electrical and electronic devices in the Netherlands. Mr Van Eijck tackles this challenge with determination: "Over the next few years, the number of electrical and electronic appliances will keep increasing and so will the amount of e-waste. Consumers and professionals can hand in their e-waste to municipalities for example, or to one of our 13,000 Wecycle collection points, after which it will be recycled. Considerable effort is, however, still required to achieve an even higher collection rate. Only in this way can we recover as many raw materials as possible and save as much CO2 as possible. After the Climate Agreement, the Netherlands and the upcoming cabinet face the next challenge: an integral circular economy. The OPEN Foundation has the drive and capacity to develop this with all the parties in the e-waste chain.
As chairman of the former NVMP, Mr Jan Kamminga was at the cradle of the OPEN Foundation 10 years ago. He conducted the management of the joined forces of the eleven former producers' organisations into one powerful collective producers' organisation. With his approach, focused on the feasibility and affordability of the circular economy, the OPEN Foundation has developed into a solid organisation. Mr Kamminga has handed over the chairmanship with confidence: "In his management positions, Mr Steven van Eijck has shown to be a dynamic connector and networker. This is necessary to achieve enthusiasm and impact among many different players. In recent years, we have succeeded in significantly improving the collection and the quality of e-waste recycling. Now it's time for the next step: to work with all chain partners towards an integrated circular system. Steven is the right person for that challenge."
Mr Van Eijck intends to establish the circular economy for e-waste together with the parties in the market. "The knowledge and experience of producers, retailers, municipalities, collectors and processors constitute the basis of the OPEN Foundation. The OPEN Foundation represents the producers in talks with the government, politicians and the market, which take place at national and international level. Yet it's crucial to coordinate with the partners and reinforce each other's efforts. I look forward to tackling this task together with the board and the organisation of the OPEN Foundation, led by Mr Jan Vlak.
The OPEN Foundation's board consists of eight directors who collectively represent over 3,000 producers. For the position of chairman, Mr Steven van Eijck contributes experience as a director, commissioner and advisor. He is a PhD economist, crown member of the SER, vice president of the Maatschappelijke Alliantie and chairman of the RAI Association. In that capacity, he was a signatory to the climate agreement. He was State Secretary for Finance in the first Balkenende government. State Secretary for Infrastructure and Water Management Mrs Stientje van Veldhoven and Mr Steven van Eijck were in contact with each other on several dossiers. On Mr Van Eijck's appointment, she says: "A committed director is appointed at the OPEN Foundation, who will be able to combat the growing generation of e-waste. Together, we are joining forces to collect at least two-thirds of all e-waste."
---